Connecting theory & practice
Our philosophy
"Philosophy" - might sound like dull theory or ivory-tower. Teekampagne is far from both. In our logic, philosophy is a refined concept, that takes the law of economy as well into account as the implications of ethical values. A concept that we successfully live up to every day since 1985 when Prof. Günter Faltin founded Projektwerkstatt GmbH as a platform for entrepreneurial ideas.
Teekampagne shows that intelligent economy is possible and the better choice. Instead of an economy where only a few maximise their profits we want an economy that respects people and nature. Especially in this age of globalisation, economy is the force that shapes the world - every day and everywhere. If we want to create a better world we must define a different and fairer economy now.

The four pillars of Teekampagne
1. Quality
If we have a choice, we want the best. Usually the best comes at a higher price, but is that necessarily so?
At Teekampagne we demonstrate that even high quality teas from Darjeeling and Assam can be friendly on your budget - we invite you to check and compare our value-for-money to that of others.
A tea company that is lean structured can give its full attention to its products, we firmly believe in spending less on marketing and more on quality. What's in for you?
At Teekampagne
we will offer you teas from certified organic tea estates. On top of that many of our teas are certified by Naturland and/or Fairtrade.
we like to double-check. More than in certificates we believe in our extensive quality control. We send each batch of tea to an independent renown lab in Berlin where the tea is analysed for residues of pesticides and other unwanted substances. You can be sure, if any tea would exceed the maximum residue limit we will not buy it.
all of our teas undergo a multi-staged tasting and testing process. Tea tasters in different countries evaluate all our teas in an organoleptic blind test.
the plucking rule for our teas is two leaves and a bud . Handpicked whole leaf teas from Darjeeling and Assam that come with the highest leaf grade FTGFOP1 (Finest Tippy Golden Flowery Orange Pekoe).
we guarantee that you will get 100% pure tea from Darjeeling or respectively Assam. Both teas have the status of a protected geographical indication and must not be blended with teas from other tea growing regions. We signed a license agreement with the Tea Board of India and source our teas directly from the tea plantations to ensure their unadulterated purity.
we will talk directly to you! That is if you give us a call during office hours. You can be sure to talk to an employee of Teekampagne - a real person of flesh and blood (no robot who engages you in a key based dialogue!). We will assist you if you want to place your orders, and we will answer any questions you might have about our tea or our company.
2. Fairness
Long before fair trade became a topic of broader public attention, Teekampagne took it as a matter of course to pay its producers a price well above the world price for tea and to focus on living and working conditions in the tea gardens. Steadfast we still believe in the value of having a close relation with our partners in India that enables us to pursue social projects. (You can read more on that in the section "Sustainability" further down on this page.)

In Teekampagne's understanding fairness also extends to customers. We don't aim for profit maximisation and don't charge more than necessary as we believe in fair prices (you can read more on "price" in the next paragraph). Furthermore we think it's only fair to disclose as much information on our teas as we possibly can, because after all, who likes to buy a pig in a poke? (More on "Transparency" further down this page.)
3. Price
The question about the price was like the starting shot to initiate Teekampagne. How come that tea in Germany was sold at around ten times the price that it cost in India to buy tea? This question was intriguing Prof. Faltin. After a bit of research he soon found out about the reasons - and decided to do it differently. Today as back then it is quite common for tea shop owners to buy their tea at wholesale traders and middlemen, to pack the tea into small boxes, tins and packages, to display the whole array in a fancy shop and to promote sales by intensive marketing. What potential to save on costs!
By purchasing directly from the source Faltin was able to cut out the middlemen's margin; putting the tea into 1-kilogram-packages saved costs of packaging material and stickers as well as expenses for the packing process itself; focusing only on one type of tea - but one of the very best: Darjeeling First Flush - that was how Teekampagne was started. The tea was sold and shipped directly to the end consumer: Keeping costs for storage low and making the rent of a brick and mortar shop superfluous.
All this cost saving enabled Faltin to offer Teekampagne tea at half the price that you would otherwise have to pay if the tea was traded in the conventional way. The news of this concept spread like wildfire among the tea community and Teekampagne's fan base of regular tea buyers grew quickly. Faltin's decision to not invest in expensive brand building and advertising proved to be the best marketing!
The principles that held true back in 1985 are still valid today. With every new campaign we still pursue our aim to offer fair traded high quality organic tea as low-priced as economically possible. We take some pride in annually disclosing how we calculate our price, giving the example of an one-kilogram-pack of Darjeeling First Flush. However, this is not to serve our own vanity, but because it is our strong belief that a better economy will only persist if consumers will not be asked to pay disproportionately more for sustainable products.
You can find the example of our current price calculation
here
.
4. Simplicity
"Simplicity is the ultimate perfection" - this dictum, supposedly by Leonardo da Vinci, holds true for probably all aspects of life. Especially entrepreneurs will know: Complexity has its price - the more complex a solution is, the more expensive it is usually as well.
In this line of thought it makes sense to watch out for the best simplifications if you want to reduce costs. A sound economical concept wins by omitting the superfluous.
Is it a precondition to have a net of intermediaries if you want to sell good tea? Is it necessary to have a large product range in tiny packages? Is it really essential to spend money on advertising when you would rather invest into the high quality of the product itself? And isn't a good value for money ratio the best marketing anyhow? The anwers to these and other questions lead Prof. Faltin to develop the trading concept of Teekampagne. Looking for simple solutions is still Teekampagne's mantra when it comes to solve problems in an economically sensible manner.
Our responsibility
We believe the purpose of a company should be to make the world a better place. Thus a sustainable approach is deeply engrained in our core values and by being transparent we share it with you - the achievements as well as the challenges.


Sustainability
It is a commonplace: If you don't want your resources to deplenish you must ensure that the well doesn't run dry. This thought not only holds true for the carrying capacities of our natural environment but also for the people who are entwined by economical processes. Their living and working conditions also determine our tomorrow. You want to find out more about our social and ecological projects? Please click
here
.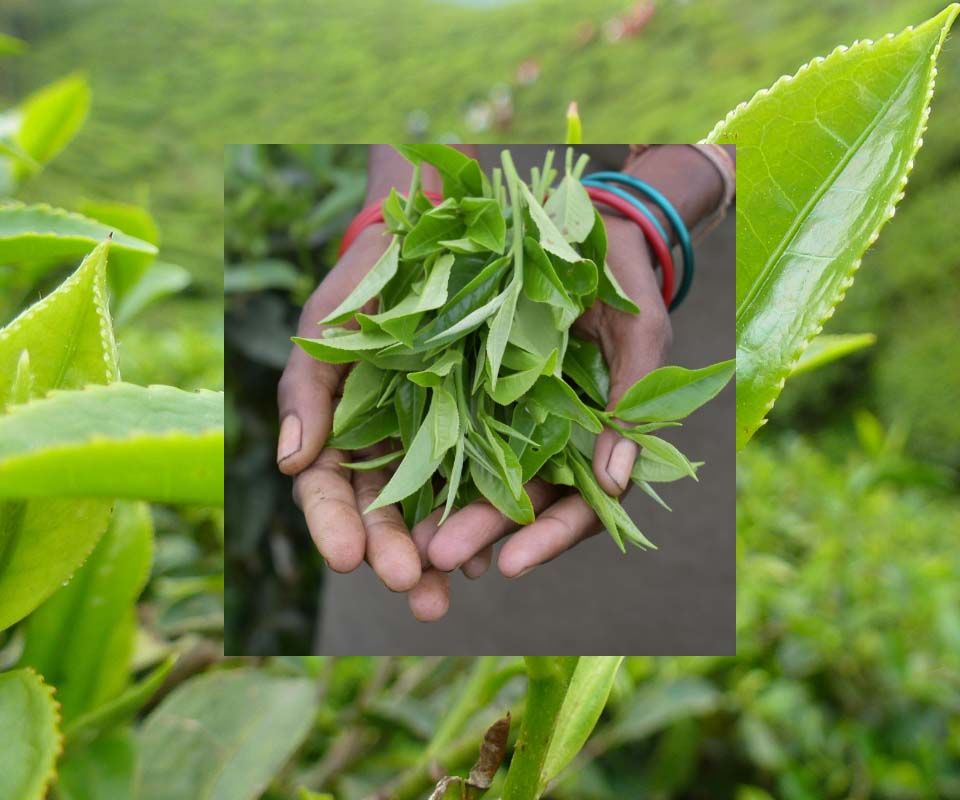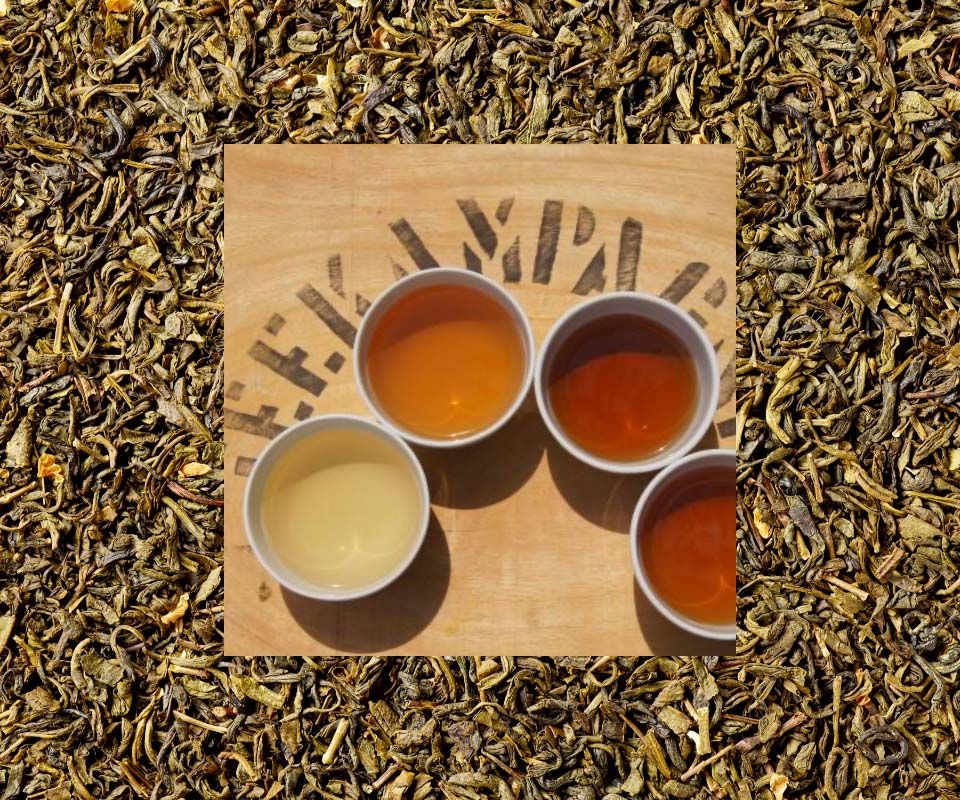 Transparency
A growing number of consumers wants to get background information about the products they buy. They want to know everything from the origin and working conditions, to ingredients and means of transportation. We feel they are morally entitled to receive that information because after all it's their buying choice which helps to sustain companies. At Teekampagne we are disclosing where we source our teas, we are sharing lab reports of our teas and we are giving detailed information on the packaging material we use. To find out more about our transparency approach click
here
.
Entrepreneurship
It takes an atmosphere of creativity and a sense of adventure to start your own business. Inspirations by role models and the right kind of cultural conditions and attitudes can help to foster entrepreneurial ideas and help them to blossom into substantial economic activities. We strongly believe that today's problems can be answered by questioning existing structures and unconventional thinking. Hence today's business impresario has many parallels to an artist. Read
more
.